The Weekender - Bird Print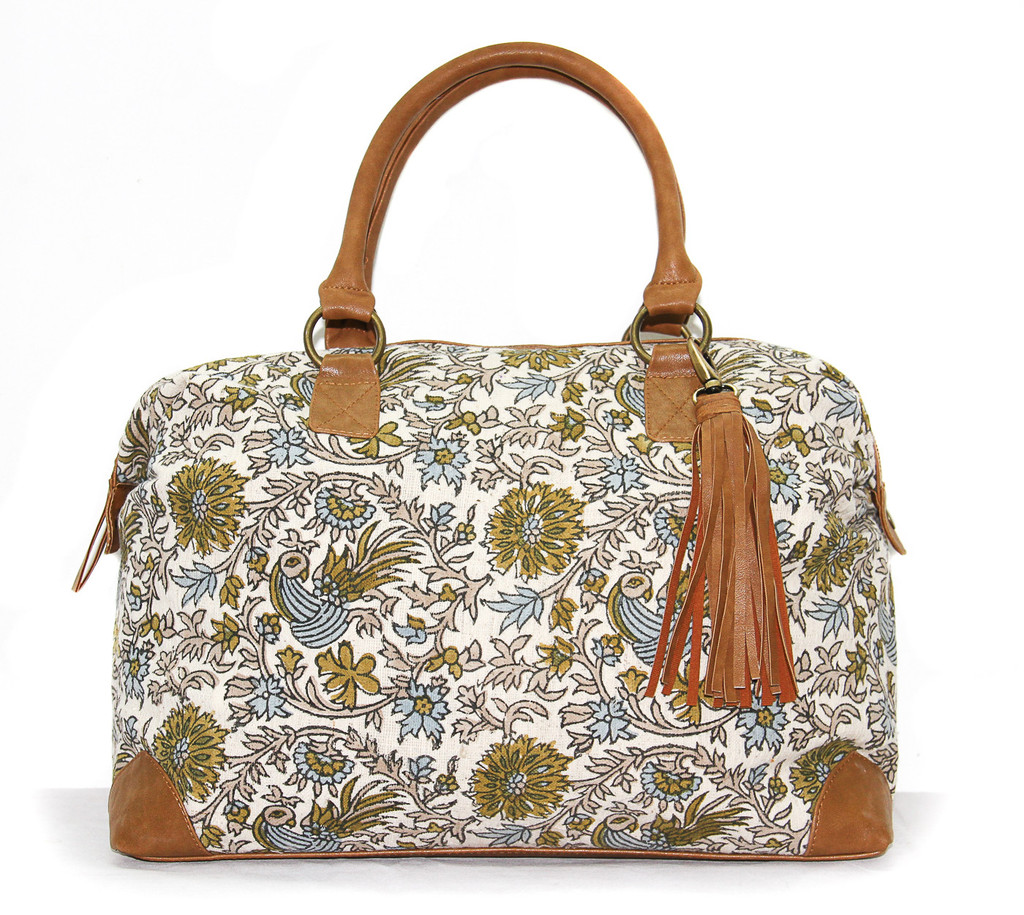 The Weekender - Bird Print
The Weekender, big enough to take on a trip and just the right size for everyday. It will be your "go to" bag for...well everything. Smart pockets on the inside to keep the small stuff from getting lost and you will understand why we call this the perfect bag.
Specifications: Hand-spun, handwoven and hand block-printed organic cotton fabric with vegan leather trim. Zipper closure, Interior pockets, & fully lined. Removable tassel accessory.
Dimensions: 23" x 14" \\ 19" Handles
Color: Bird Print w/Brown Vegan Leather
sold out
JOYN is transforming lives and communities in Northern India through the creation of fashion-forward accessories and products for the home. Each product starts with organic cotton which is carded, cleaned, and hand-spun seven times to create the thread. The thread is handwoven into fabric and the fabric is dyed and patterned by skillful hands using hand-carved wooden blocks. After it dries, the colorful fabric is masterfully sewn into a myriad of products by expert hands. By the time a product is finished it will have been touched by other 12 sets of hands - the more hands that touch a product, the more people it helps!